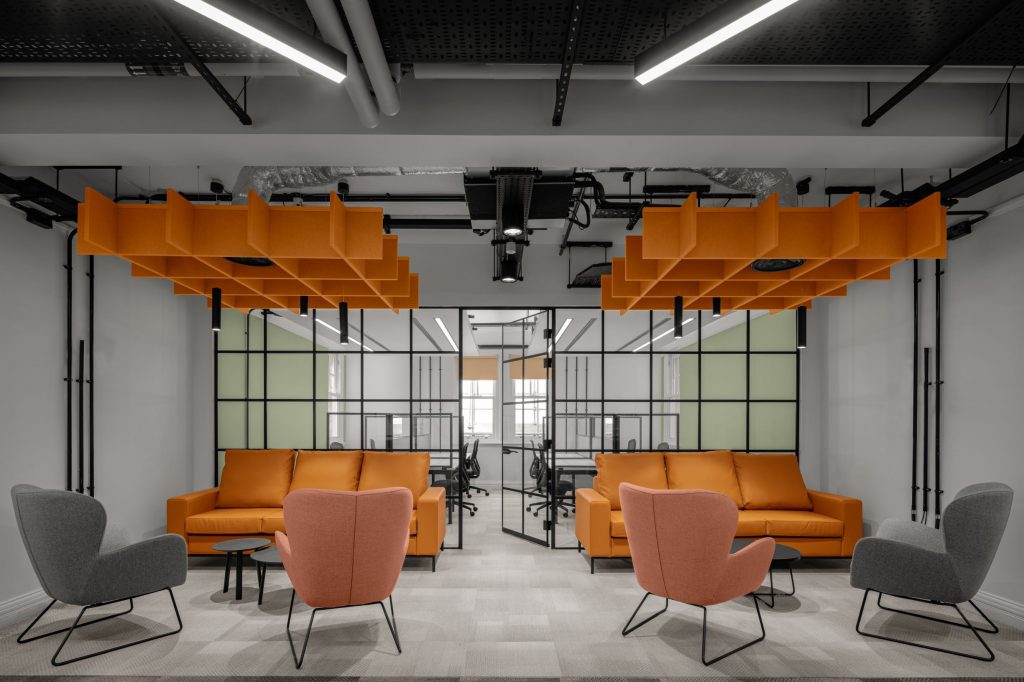 Take a look at some of the recently taken completion photographs from our Level 3 office conversion project at Cobbett House, Oxford Road Manchester.
The works comprised of physical alterations to the existing layout configuration to create larger open-plan spaces with improved access to natural light and outlook views.
The concept was to develop an agile workspace format, complimented with small private meeting areas of varying occupancy levels, supporting staff break-out and social collaboration zones, with hot desk workstation provisions.
The design went through a mid-stage review due to COVID-19, to ensure the new format could operate under reduced occupancy and social distanced measures. Detailed consideration was afforded to component specification and materiality, to deliver a sympathetic and eclectic mix of modern office design within a traditional historic building of importance to the Trust and the City of Manchester.